At the heart of our management service is our online 24/7 repair reporting system which allows you the tenant to report immediately a problem in your property.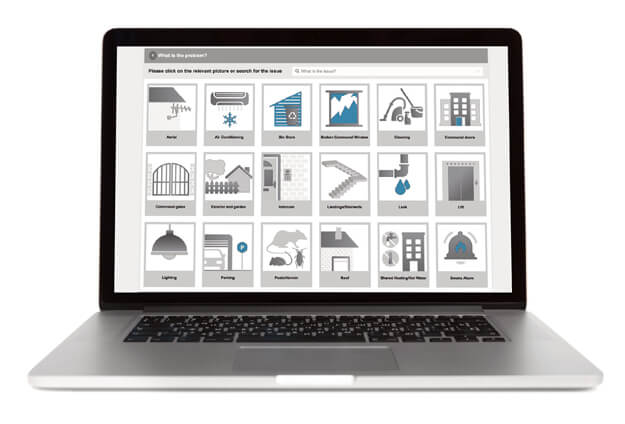 24/7 Online repair reporting system
We have invested in a 24/7 online repair reporting service to help protect your property around the clock
Our guided process
Our guided process gets us the information we need to increase first time fixes and save money
40 languages available
The system is available in over 40 languages so messages don't get lost in translation
In-built advice
In-built advice for emergencies for lease holders and tenants to protect their property and development.
For all maintenance issues that are reported to us, we utilise the services of a small panel of outsourced independent specialist contractors.
Maintenance contractors are not employed by York Laurent and we are solely reliant on their daily timescales and workloads for their estimated time of attendance. York Laurent acts only as the point of contact between you, the tenant, your landlord and the contractors.
We address issues with a pre agreed maintenance expenditure limit which has been approved by your landlord in advance at the time of our appointment as the managing agent.
Where repair costs are higher than the agreed expenditure limit, York Laurent must seek prior approval from the landlord before proceeding. This may cause a delay in getting the issue resolved.
It is the Tenants sole responsibility to ensure that maintenance issues are immediately reported on line when they come to light throughout the term of the tenancy
For non-emergency maintenance issues within your property (non-communal areas) please report through our online repair reporting system
Examples of Non Emergencies:

Requests for meter readings, replacement fobs and keys

General repairs to fixtures and fittings

Replacement of white goods and electrical appliances.
For non-emergencies where a contractor has been called out, the tenant will be required to cover the cost in full . e.g. attendance for a fuse box tripped out, or loss of keys etc.
Please note that the loss of front door keys and fobs, replacement of batteries to fobs , replacement of light bulbs etc. are at the tenants own expense and are not classed as emergencies. In instances where new locks are installed and new keys are issued, tenants will be responsible for handing over a set to York Laurent for management purposes.
For all emergencies which are outside business hours Monday-Friday 9.00am-5.30pm and at weekends please call a contractor of your choice.

Independent specialist contractors that we utilise during working hours and recommend are listed below:-

CS Electrical Plumbing & Building Services Ltd – Tel:07870 60728
(i.e. no hot water, leaks, no heating, changing of locks due to lost keys)
Dalhouse Domestic Repairs – Tel: 0121 433 4822
(i.e. broken fridge freezer or leaking appliances)
Dial Group (Gas Services) – Tel: 0800 310 1003
(i.e. gas central heating)